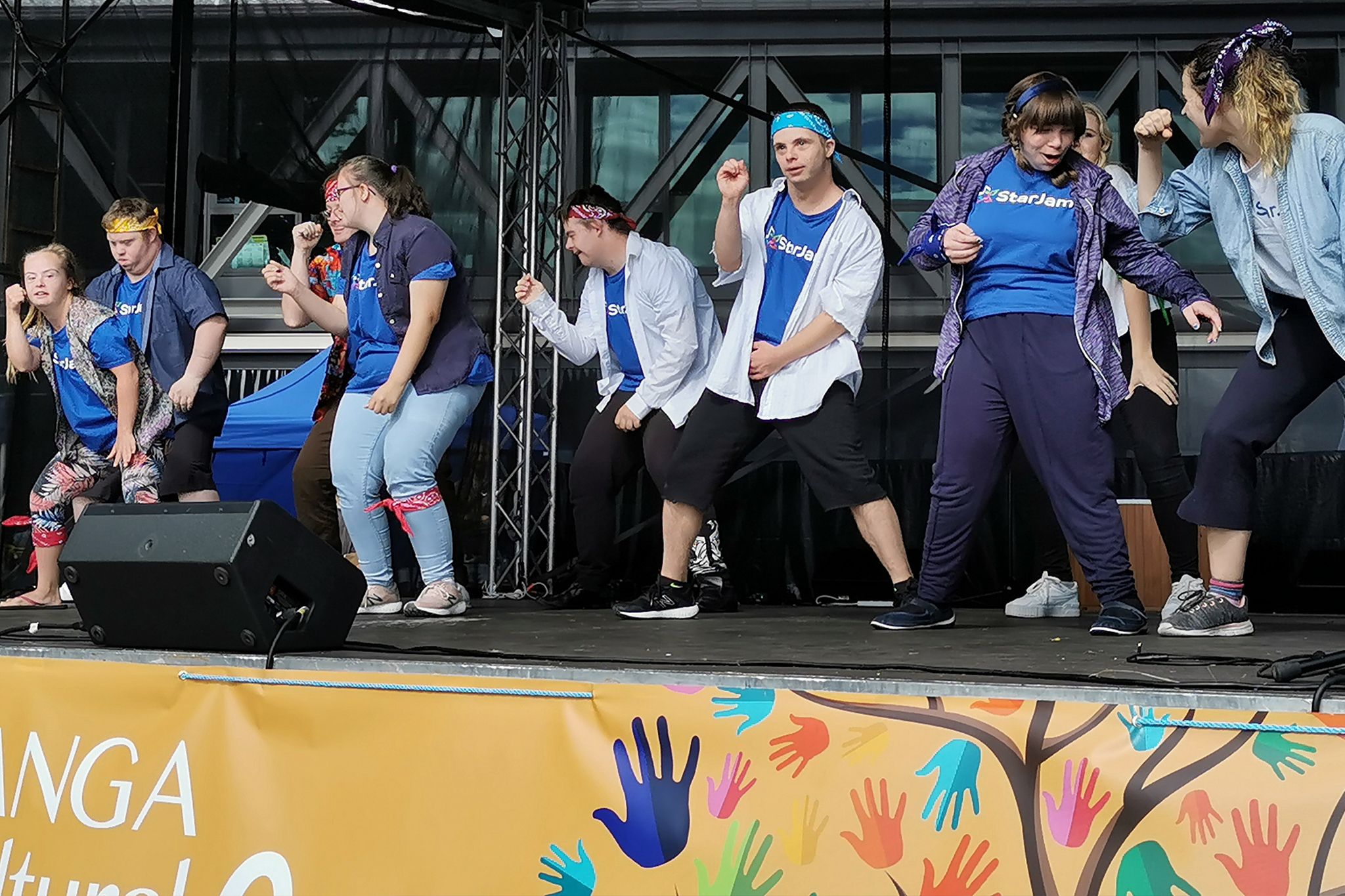 Each week in our 90 minute workshops, Jammers learn new skills, make friends, grow their confidence, feel inspired and inspire others. And they're free to just be themselves and have an epic amount of fun.
What does a workshop look like: 
Free to our Jammers, nothing gets in the way of our Jammers having a great time.
For young people with any disability aged between 6 and 25.
Spaces for 12 Jammers in each workshop.

Weekly workshops

 in dancing, singing, drumming or guitar/band.
Held in the evening and throughout New Zealand.
90 minutes of fun led by a talented StarJam Tutor and at least two volunteers.
Changing the lives of Jammers, their families and audiences
With the support of our sponsors and donors, StarJam can provide these free, fun and inspiring workshops throughout New Zealand, and make a real difference to the lives of our Jammers.
StarJam's workshops are places where Jammers are free to be:
Independent Music, movement and instrument choices are Jammer driven.
Creative  Our Jammers are connected with their passions and peers and work together to create something they are proud of.
Positive

 

Young people with disabilities are accepted for who they are and celebrated for their potential.
Bold

 

Our Jammers lives are enriched through the skills they learn. They discover self-confidence and their musical abilities.
Inspiring

 

All our workshop Jammers are invited to perform in our annual StarJam End of Year concerts. Their bold and creative performances inspire and move audiences to respect and celebrate young people with disabilities.