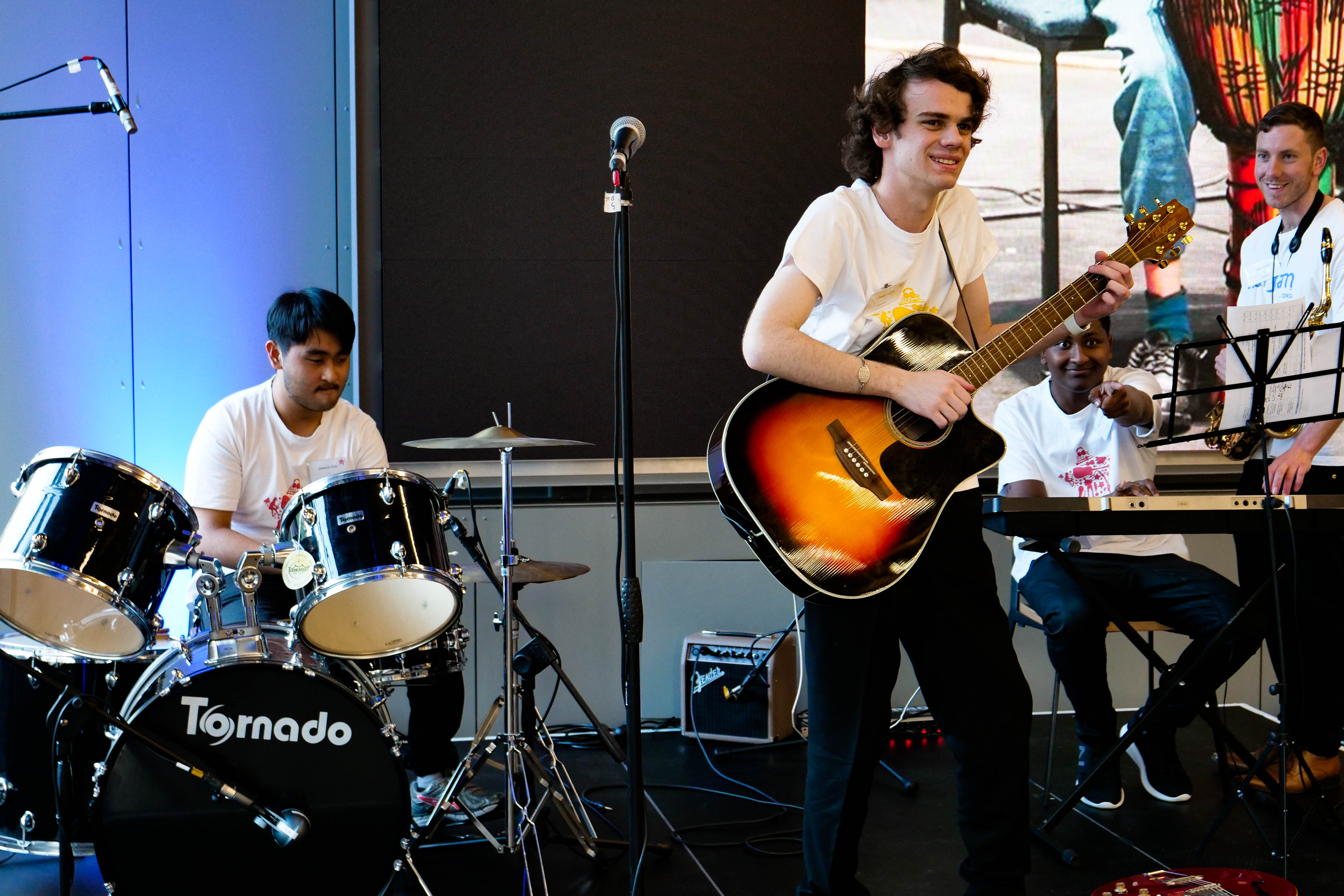 Be entertained, moved and inspired by our talented Jammers as they sing, jam or dance their hearts out at our live events, corporate functions and End of Year concerts. The magic of StarJam is here for you to experience as our Jammers have fun and smash down barriers.
Our End of Year Concerts are live performances held in Auckland, Hamilton, Tauranga, Wellington and Christchurch and are a spectacular celebration of our Jammers achievements and a highlight for Jammers, their families and audiences.
Want to be wowed? See our upcoming events here, or contact us today if you would like to book a private event: 09 300 6257 or email info@starjam.org
"It was so cool to see so many young people up there on stage thoroughly enjoying themselves and really owning the night! You have made a gigantic difference to the lives of many young people, and also to their families". The MacLean family.