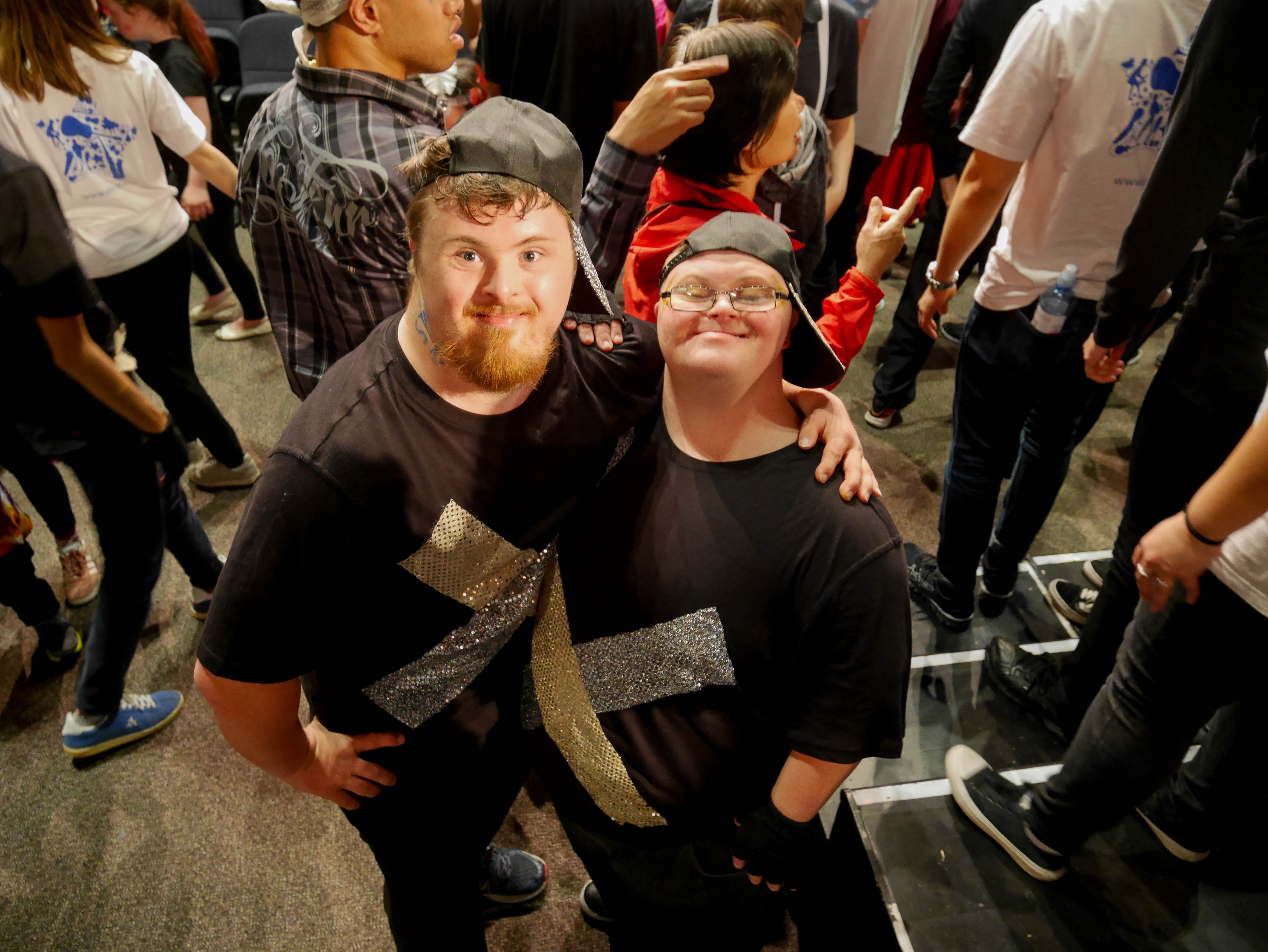 For many of the young people with disabilities that we meet, StarJam is one of the only places where they can pursue their love of music, feel included and express themselves in their way.
Be inspired by some of our stories from around New Zealand, and discover how Jammers are following their dreams of being in a band, playing solo, learning new songs and making lifelong friends.
Ryan from StarJam Auckland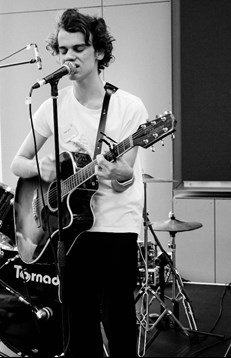 Ryan is a passionate musician and dancer, and joined StarJam's Eastside Groovers workshop in Pakuranga in 2017. He lives with the challenges of Autism Spectrum Disorder (ASD) and Attention Deficit Hyperactivity Disorder (ADHD) and was largely non-verbal until the age of 3 ½ years.
"We had tried other community groups, such as swimming and a gym group, but they just didn't work for him. The difference with StarJam is that the level of participation is set by the Jammers themselves. Ryan can dance in his own little world – or with the others – it's up to him. Each week, he is eager to get to workshop to share his ideas and his musical creativity with his tutor, volunteers and StarJam friends." – Brownyn, Ryan's mum.
At the beginning of 2018, StarJam invited Ryan to join another new workshop, The Groove Band. Ryan is an avid guitarist and he's always dreamt of forming a band to entertain children, so he was very excited to come on board. The band played their first gig at Mt Roskill library as part of NZ Music Month, and Ryan introduced the band and each song.
"We're so grateful to StarJam for the opportunities it has opened up for our son, but mostly to see him and his fellow Jammers being proud of who they are and what they can do. It is such a positive organisation and the tutors and volunteers are outstanding, always treating the Jammers with empathy, patience and respect." Bronwyn, Ryan's mum.
Tilly from StarJam Hamilton
Tilly is a Jammer in Hamilton Eastside Groovers. Tilly has a passion for music and loves being involved in StarJam's dancing and singing workshops. Tilly has autism as well as intellectual and learning difficulties, but she encounters very few problems memorising the words of songs at StarJam's workshops.
"I sought out StarJam for her because of her passion for music, and because I was keen for her to socialise with other young people who would understand and accept her. At first, Tilly was very reserved and hung back during the workshops. She gradually started to take part, however, and everyone remarked how sharp she was at learning the song lyrics – these days Tilly is often the go-to person if the group has a memory lapse!. From shy and reserved, she is now a passionate Jammer." Fiona, Tilly's mum.
Tilly's older sister, Sophie, also loves to support her little sister's performances. Sophie was so inspired by the organisation that she became a StarJam volunteer while she was down at Victoria University.
Kate from StarJam Tauranga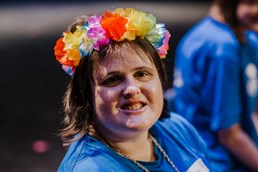 "We are so very grateful to StarJam, and want to express how important this activity has become in our daughter, Kate's life. 
StarJam has opened up a whole new world for her as previously, she could only attend mainstream groups where the level of attainment was far beyond her capabilities. StarJam brings real benefit to Kate, visibly helping her balance and giving her confidence and a real sense of achievement because the workshop activities are designed to suit her needs.
Most of all, she is passionate about StarJam: loves going there, loves the dance activities, loves her tutor, the volunteers and the other Jammers – and that's what really matters in the end." Kate's family.