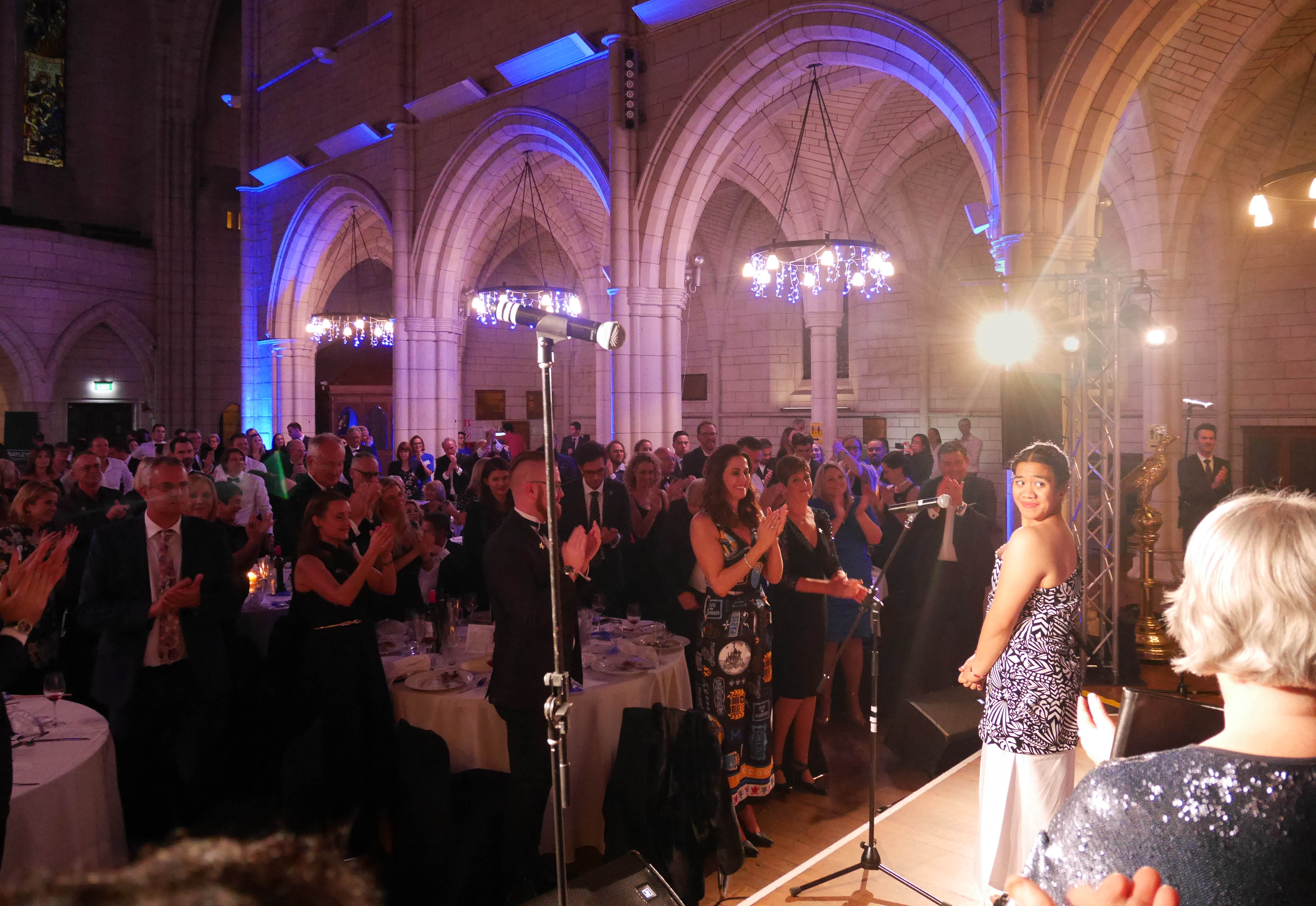 Our superstar Jammers (our young people) sing, dance or jam their hearts out at StarJam's gigs and End of Year concerts, blowing away audiences all over New Zealand with their bravery, talent and joy.
Our wonderful concerts will inspire and move you so much that once you've experienced one, you're probably going to be Jammed for life!
Be inspired by what our audiences say about StarJam:
Don & Rose, Jammer parents say,
"Another awesome StarJam show and we are still talking about it a week later! When so much happens in life that brings turmoil and grief, we are all the more thankful for evenings like the StarJam show, and we can look back and smile, and look forward with hope. Please pass on to your team that we again, thoroughly appreciate all that you all do."
Megan Allan, Past Governor of New Zealand-South Pacific District of Kiwanis International says,
"I want to say a huge thank you to you and the staff of StarJam for inviting Kiwanis members to that wonderful concert on Saturday night.  All of the Kiwanians were quite blown away by the talent of the performers and the dedication of the tutors and volunteers in pulling the performances together.  Even the audience was sooooo supportive as well! What a wonderful organisation you work with and such a happy atmosphere!"
Georgie Mckinley says,
"Awesome stuff, you all reached for the stars, grabbed them and kept on going. You all rock. Well done - loved it."
Adriana Texieira Garretson says,
"To me, they not are just some ordinary people. They are EXTRAordinary people. Great job."
Have a look at our events calendar to see when you can next see our Jammers in action.